Task Status Manager
02 Nov 2023

1 Minute to read
Task Status Manager
Updated on 02 Nov 2023

1 Minute to read
---
Share feedback
Thanks for sharing your feedback!
Task Status Manager
Task Status Management
In addition to record statuses, CobbleStone® offers an area for task statuses. These status values offer alternatives to Complete/Approve and Reject completion options for tasks. Changes made on this page impact all tasks for the module.
View Task Status Values
1. Log in as system admin user and navigate to Manage/Setup - Task Statuses.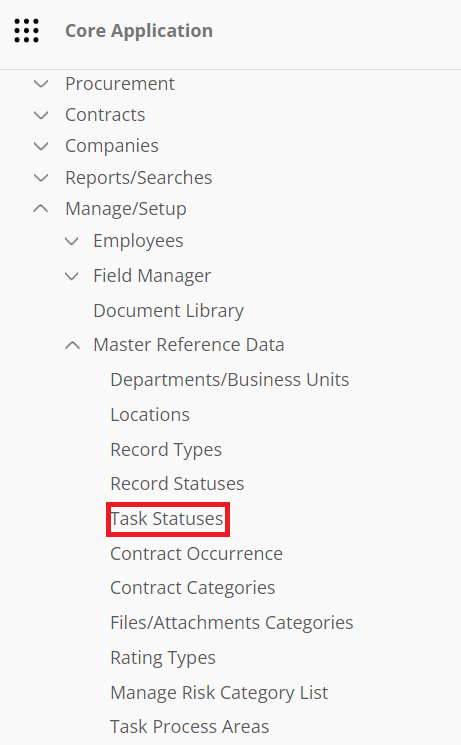 2. The Manage Task Status List page displays.
3. The list defaults to the Contract Task Status List. From the side menu, select the desired module/area if another is needed.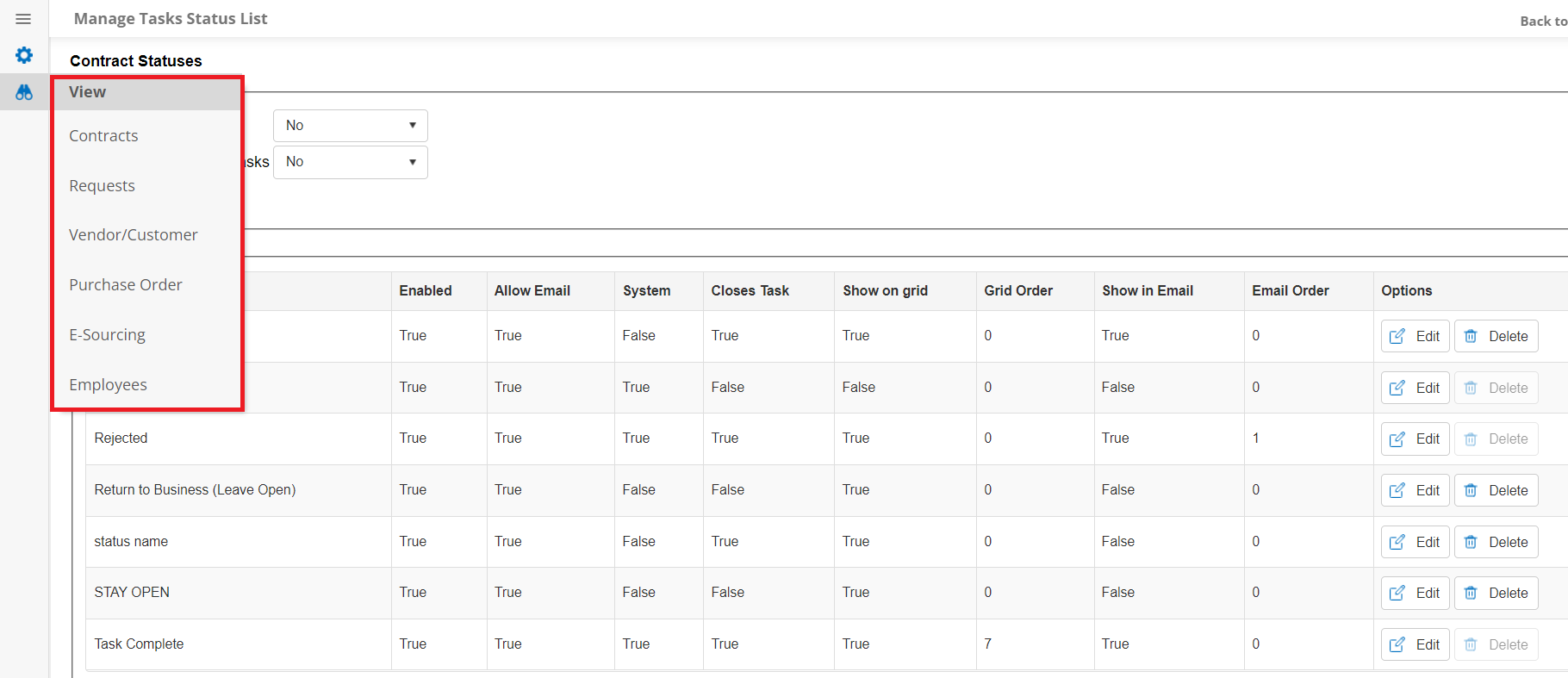 Each module's task status list displays numerous details.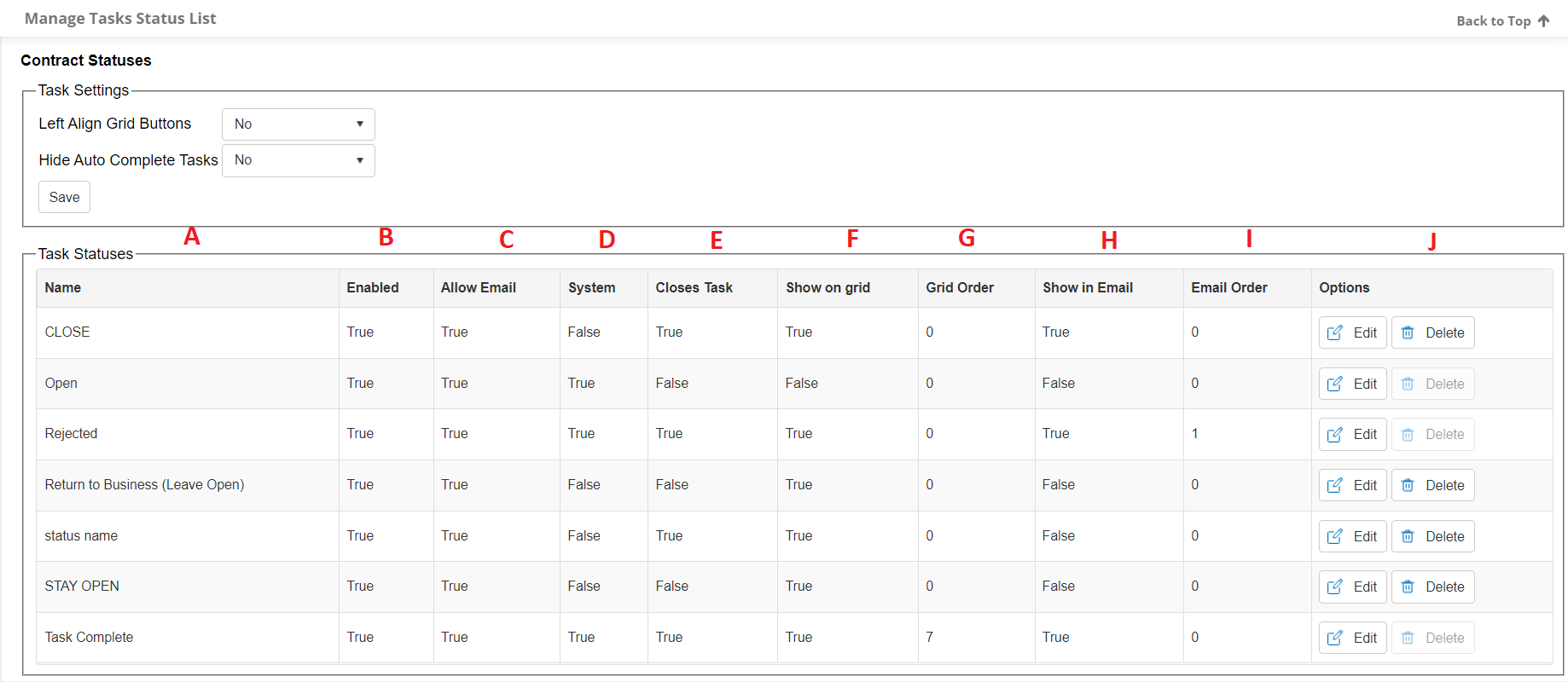 A. Name: The display name of the task status
B. Enabled: Set to True to allow users to set the item as a task status value.
C. Allow Email: Set to True to have CobbleStone® send notifications for tasks in the status.
D. System: For out-of-the-box values, True displays. For user-defined values, False displays.
E. Closes Task: By default, setting a task to a status closes that task. Tasks can remain open, however, for values that are set to False. Keeping a task open allows the optional Open Task pop-up to display and still permits escalation.
F. Show on Grid: Set to True to have the value display on the task's side menu and on the task preview grid on the parent record. A User Defined Status can appear in the Task Side Menu, even if it is not set to Show On Grid if it is a Task Result for a workflow.
G. Grid Order: For values showing on the grid, in what order, from left to right, they display
H. Show in Email: If task status buttons are used in task email messages and the status is set to show on grid, set to True to have the status also appear as an option in notification email messages.
I. Email Order: For values showing in email, in what order, from left to right, they display
J. Options: Click Edit to make changes to a task's properties (as above). Click Delete to remove a user-defined value from CobbleStone®.
Note: Task status values marked as True for System cannot be deleted.
---
Was this article helpful?
---
What's Next