Performing a Quick Search
04 Nov 2022

1 Minute to read
Performing a Quick Search
Updated on 04 Nov 2022

1 Minute to read
---
Share feedback
Thanks for sharing your feedback!
Performing a Quick Search
Quick Search: Performing a Quick Search
Contract Insight allows users to search and report based on any keyword, date, or number in standard and user-defined fields using the Quick Search tool. Quick Search is a google-like search tool where a user can enter a string and receive results of all Contract Records within the Contract Insight system that contains the search criteria. The Quick Search function is located on the menu under Quick Search.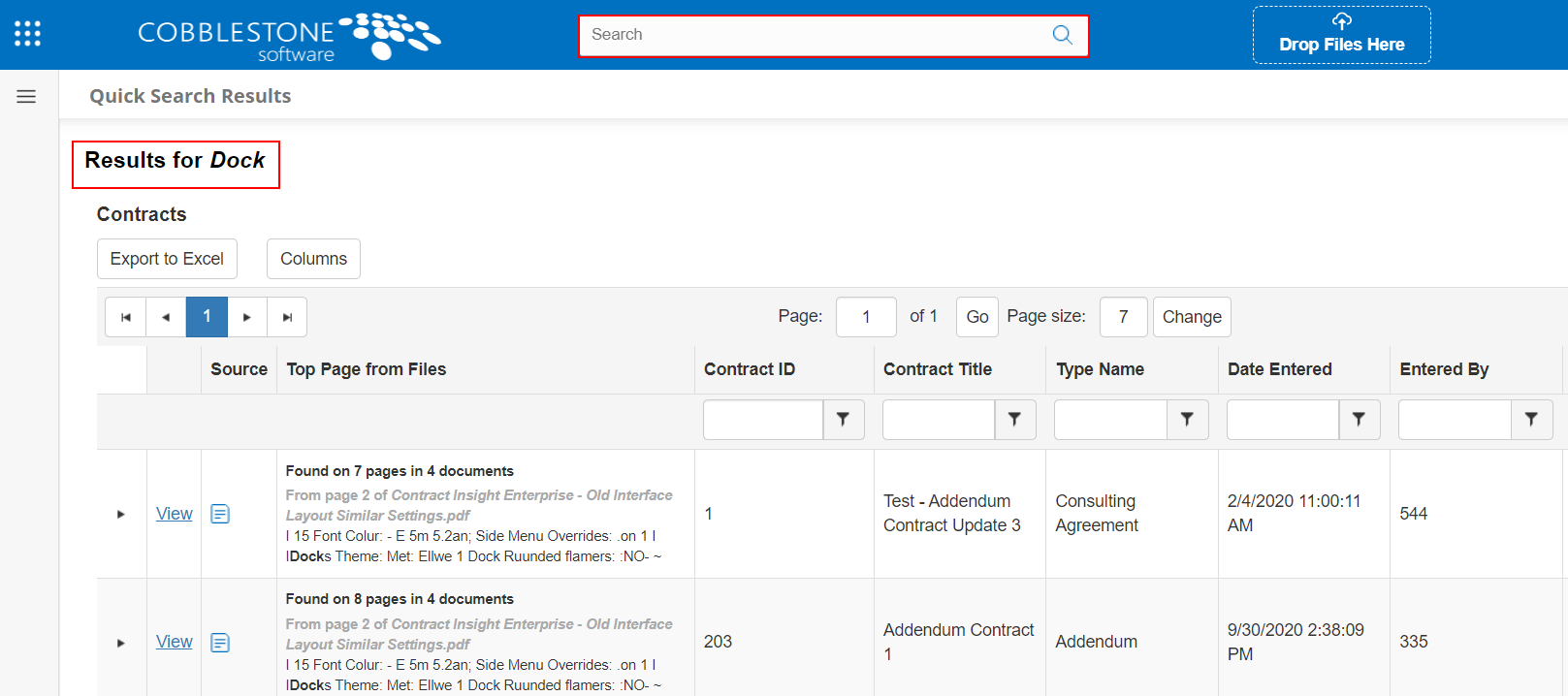 Use the Quick Search tool
Enter the search criteria into the Quick Search text box and click the Magnifying Glass icon or press Enter.
Contract Insight will search for all records matching the data you entered.
Note: Quick Search is a wildcard text search against all Contract Record fields in the Contract Details screen.
Quick Search Results
Results from a quick search contain substantial information.
A. Click the carat on the left to view a list of all attachments on the record.
B. Click View to navigate to the record's details page.
C. The icons represent results from the record data and from the attachment(s)

File Search Results
When a quick search result is found in a document, a portion of the document displays to help guide the user to the correct document and the location within.


---
Was this article helpful?
---