Contract Notes & Comments
04 Nov 2022

1 Minute to read
Contract Notes & Comments
Updated on 04 Nov 2022

1 Minute to read
---
Contract Notes & Comments
Contract Details: Notes & Comments
Contract Insight provides users with the ability to add unlimited notes/comments to each contract record.

To Add a Note/Comment

1. Click Notes on the side menu of the Contract Details page or scroll to the Notes, Comments, Diary Log section of the page.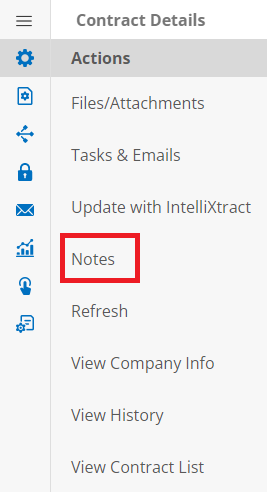 2. The Notes, Comments, Diary Log section displays on which users can add notes/comments in the Word-like text editor.
Note: The Internal, Public, Gateway drop down only needs to be specified if your organization has purchased the optional add-on module for the Vendor/Client Gateway. If Public or Gateway is selected and your organization has not purchased the add-on module, it will not affect any viewing capabilities of users with the proper permissions or allow the note to be viewed by anyone outside your organization.

If your organization has purchased the Vendor/Client Gateway Add-On Module, see the Contract Notes on the Vendor/Client Gateway Wiki page for more information.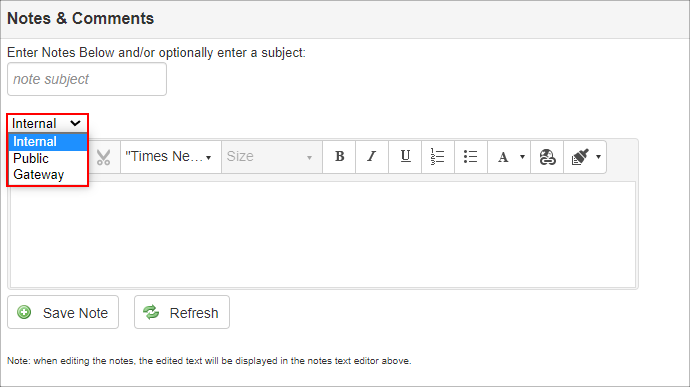 3. Click Save Note once you have entered the note.

4. The Notes are displayed below the notes repository.
To Edit/Delete a Note

Edit
1. Click the Pencil icon (

) next to the field to be edited.
2. Perform any changes.
3. Click Save Note.
Note: Editing a Note will create a new note line item so changes can be tracked for notes.

Delete

1. Click Delete next to the note you would like to remove.
2. Confirm the deletion.


Add a Hyperlink

1. Click the hyperlink manager icon.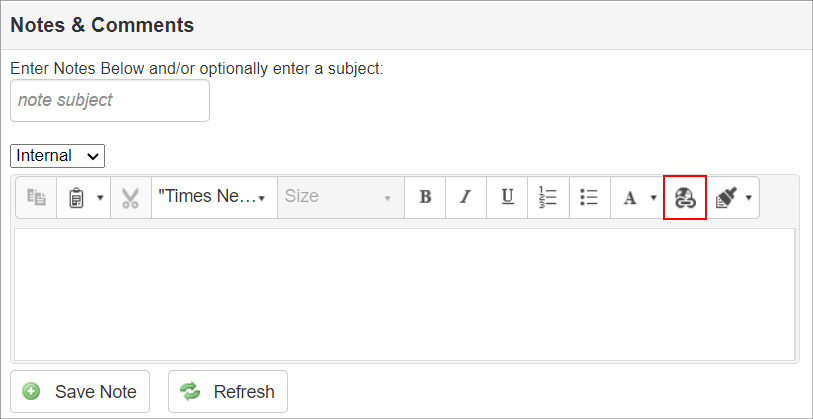 2. Enter the web address, hyperlink text, and other required data. Click OK when done editing the data.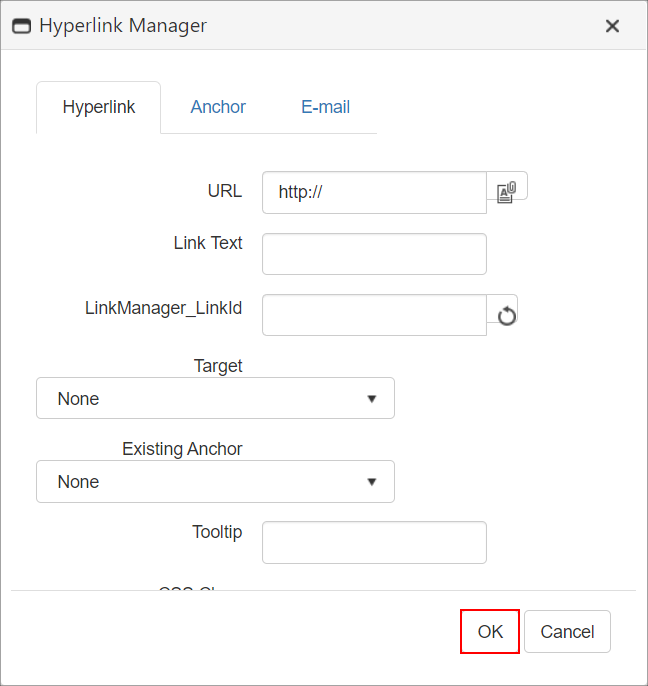 3. The hyperlink text appears in the note. Click Save Note to save the changes.
---
Was this article helpful?
---
What's Next