Bulk Import: Contract Attachments
04 Nov 2022

1 Minute to read
Bulk Import: Contract Attachments
Updated on 04 Nov 2022

1 Minute to read
---
Bulk Import: Contract Attachments
Account Maintenance: Bulk Import Contract Attachments
The Bulk Import Contract Attachments function of Contract Insight enables a user to bulk upload and assign attachments to contract records. This enables a quicker method of importing data versus manually adding the attachments to each contract record individually. Also, this displays files that are still in the system but have the contract header record deleted.
Importing attachments:
1. Click Account Maintenance under the Manage/Setup top navigation menu item.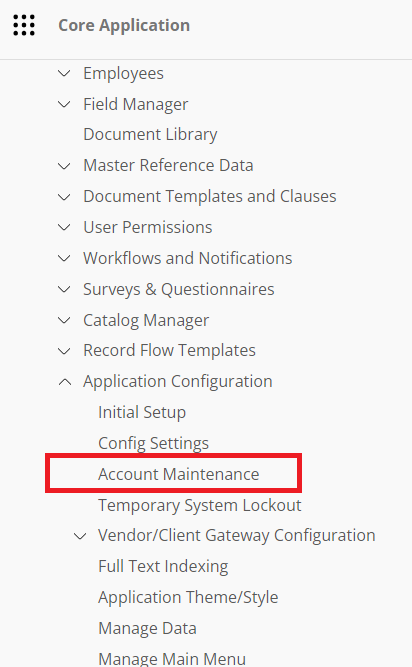 2. The Maintenance screen displays. Click Bulk Import Contract Attachments on the side menu.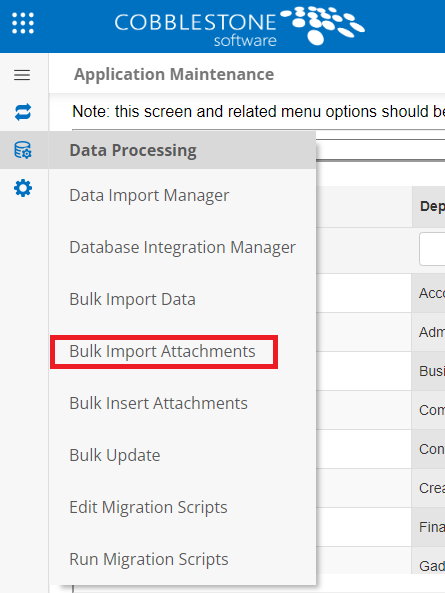 3. Before uploading contract attachments, make sure the contract records have been created (and/or uploaded) to the system correctly.
4. The Manage Bulk Attachments Upload screen opens.
5. To select contract files to upload, click Browse and select the file you would like to attach.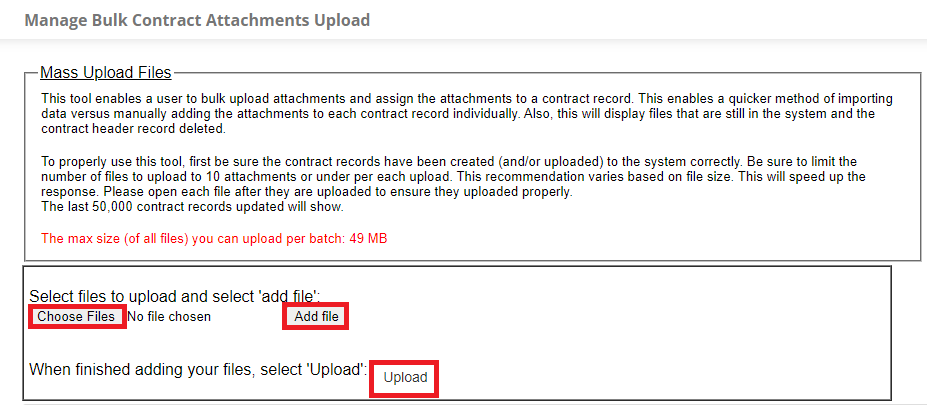 6. To add more than one file, click Add File to display another text-box. Click Browse.
7. Be sure to limit the number of files to upload to ten (10) attachments or under per upload. The max size of all files you can upload per batch is 25 MB.
8. Once the maximum number of files or MB is reached, click Upload.
9. The uploaded files will show in the table below the uploads box.
a. View the uploaded attachments by clicking the file name in the uploads box.
b. Remove a file using the Delete for the line item.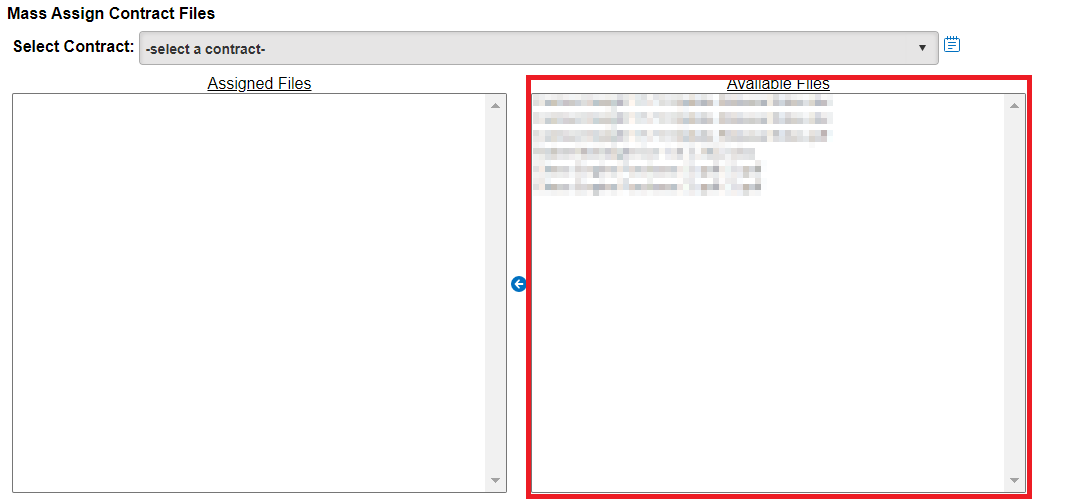 10. Below the uploads box, note the Mass Assign Contract Files section.
11. Select the contract record to which you would like to upload files.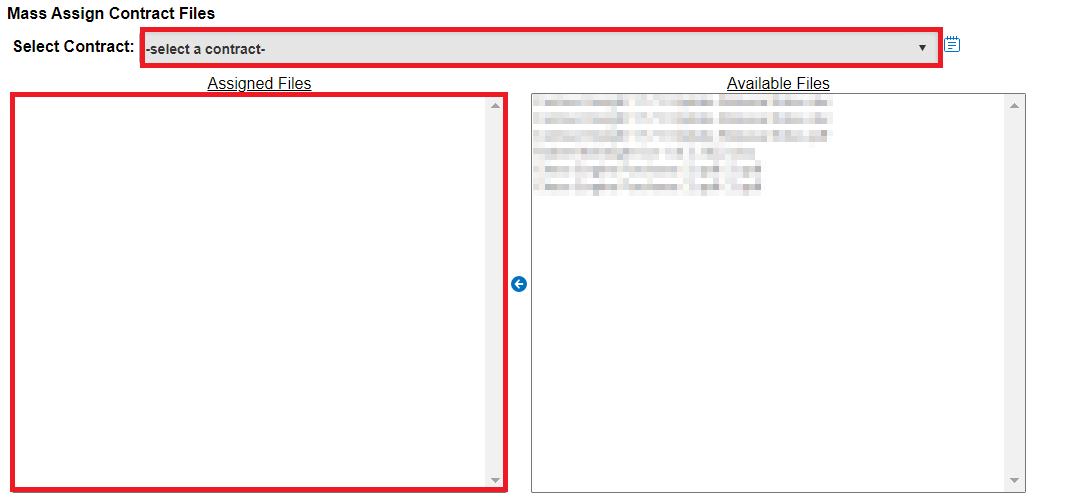 12. Upon selecting a contract record from the drop down menu, a list of attached documents that are already attached to the contract record will be displayed.
13. From the Unassigned Contract Files box, Select the file(s) you would like to mass assign to the selected contract record. You can multi-select the file names by pressing CTRL+Select.
14. Once you have selected all contract files you would like to mass assign to the selected contract record, click the Blue arrow to complete the mass assign.
15. Repeat the previous steps for each contract record and each batch of contract files uploaded.
---
Was this article helpful?
---
What's Next