Assign Fields by Contract Type
02 Nov 2023

1 Minute to read
Assign Fields by Contract Type
Updated on 02 Nov 2023

1 Minute to read
---
Share feedback
Thanks for sharing your feedback!
Assign Fields by Contract Type
Field Manager: Assign Fields by Contract Type
Contract Insight allows Application Administrators to assign fields by contract type. This allows the system to assign and display fields for each record type: contract, request, and customer/vendor/counterparty. While this is optional, however, all fields from the details table that are set up in the field manager for the Contract Table/Screen will display for any contract type for which the fields are not specified (refer to the field manager section for more information).
Assign Fields by Contract Type
1. Log into the system as an Application Administrator.
2. Select Manage/Assign Fields by Record Types from the Manage/Setup menu.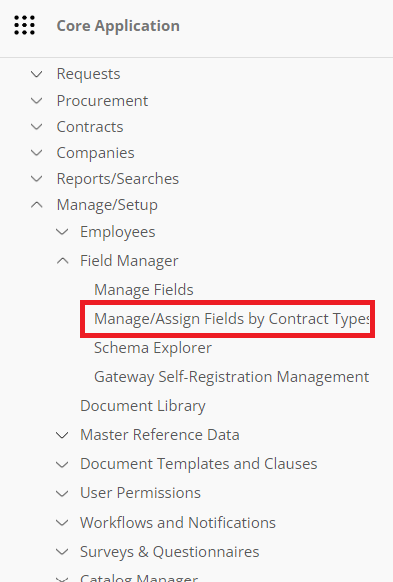 3. The Manage Fields by Contract Types screen appears.
4. From the Manage Fields: Select a Type menu, select the table for which to edit a record type.

5. Then select the record type to which you would like to assign fields.

Admin users may add, and remove fields that are assigned to each contract type.
Admin users may remove all currently assigned fields from a type by clicking Remove All.
Admin users may add all fields to the selected type by clicking Add All.
Adding a large volume of fields to a record type will slow down page load and navigation to and from records with a large number of fields.
Admin users may order the fields assigned to a type via drag and drop.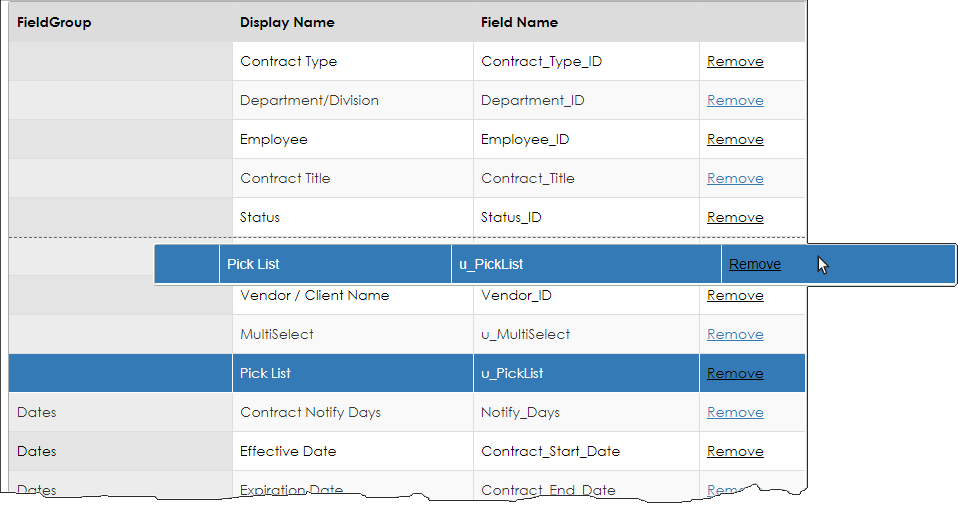 CobbleStone® Software recommends that some fields be placed on all contract types (with some exception). The suggested fields are listed on each type's Manage/Assign Fields by Type screen.

Note: New types are not populated with fields.
Required Fields by Type
Once you have selected a Table and type of record you see the field selection. In the field selection you can choose to make a field required or not and you can do this for each type of record.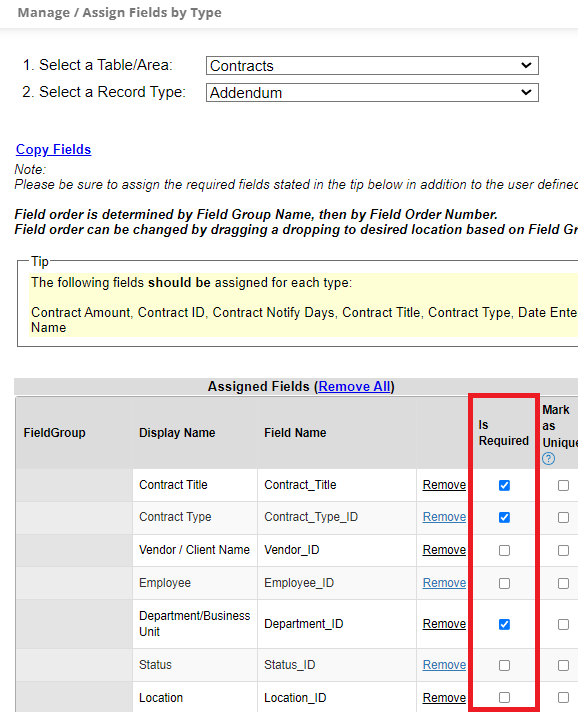 Assign Field To All Types
Fields may be assigned to all types so users do not have to repeat the same process multiple times. To do this, navigate to the Field Manager and select the Table where the field resides. Click Edit next to the desired field which is to be applied to all contract types.

Then, click Assign To All Types.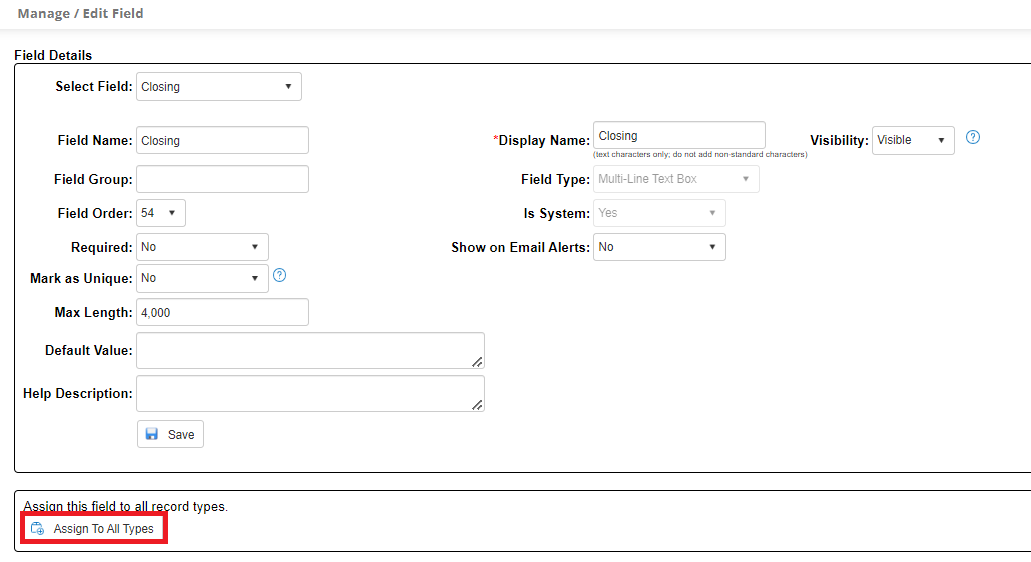 ---
Was this article helpful?
---
What's Next