18. Dutch Auctions
31 May 2023

1 Minute to read
18. Dutch Auctions
Updated on 31 May 2023

1 Minute to read
---
Share feedback
Thanks for sharing your feedback!
Dutch Auctions
Solicitations: Product Service Codes
Dutch auctions are a solicitation record that is conducted in a reverse bidding process. Whereas a normal bidding process has numerous vendors competing for the lowest (or most qualified) price that a company must purchase a service from, a Dutch auction sees a price set by the company, that gradually decreases over time until a vendor places a bid. At this point, the price-decrease process stops, and the company reviews the vendors bid, and accept or reject it.
Setting up Dutch Auction Solicitation Types
Out of the box, a solicitation type named Dutch Auction is present. Use that or create/modify your own type to operate as a Dutch auction.
Establishing a solicitation record type involves editing an existing type.
1. Navigate to Manage/Setup - Record Types.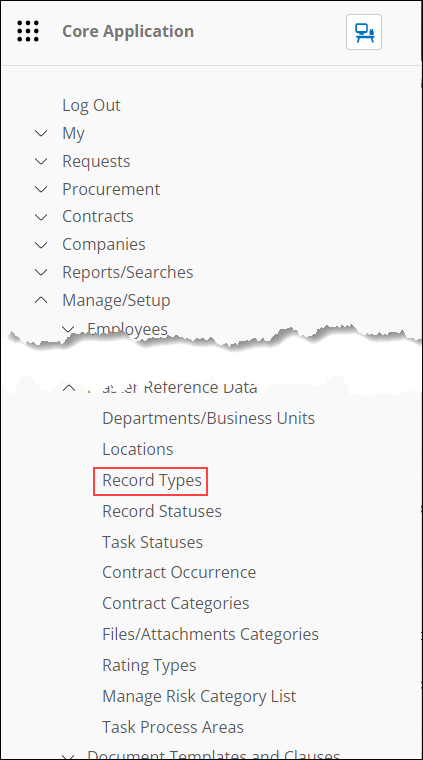 2. Locate the desired solicitation type. To ensure you are selecting a solicitation type, in the ForArea column, look for tblSolicitations.

3. Click View for the desired line item.
4. Edit the Is Dutch Auction field. To make the type a Dutch auction, set the field to Yes.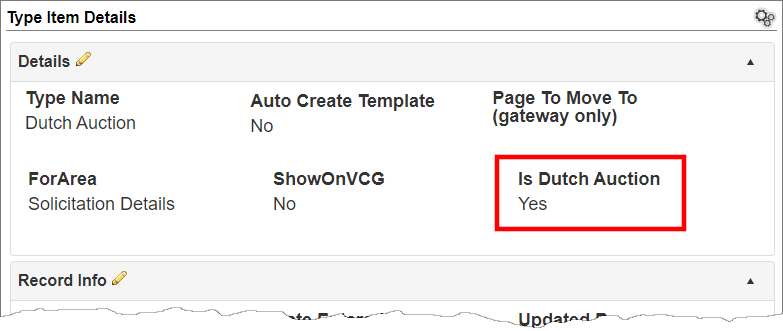 Alternatively, create a new solicitation type as a Dutch Auction.
1. Navigate to Manage/Setup - Record Types.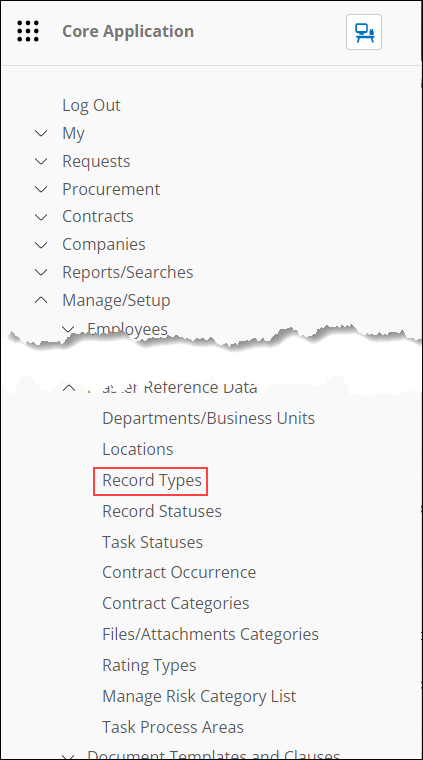 2. On the side menu, click Add Record Type.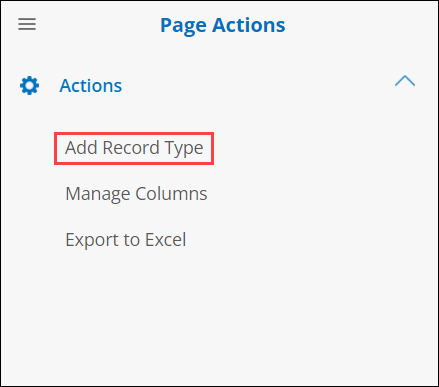 3. The Add New Types screen displays. Enter a name for the new type.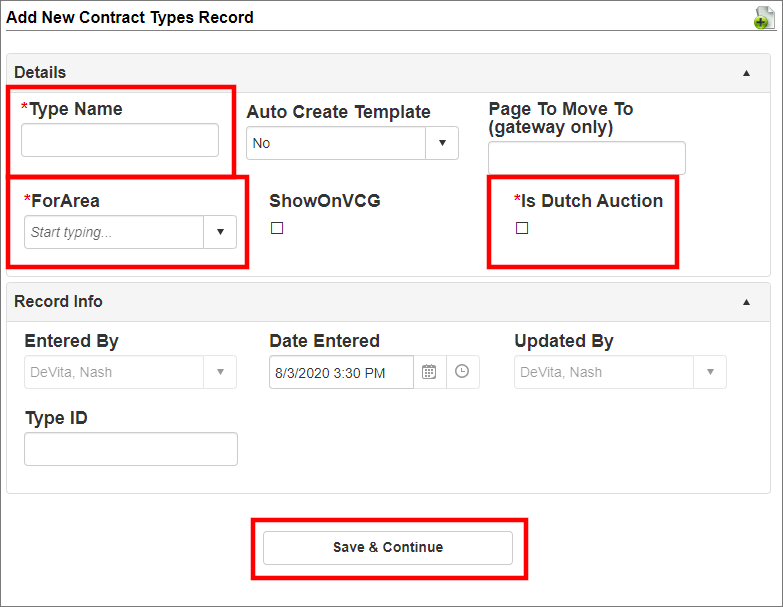 4. For the ForArea field, select Solicitation Details.
5. Mark the Is Dutch Auction tick box.
6. Click Save & Continue.
Setting up Dutch Auction Fields
1. Navigate to Manage/Setup - Field Manager - Manage/Assign Fields by Record Type.
2. Select Solicitations and the applicable type.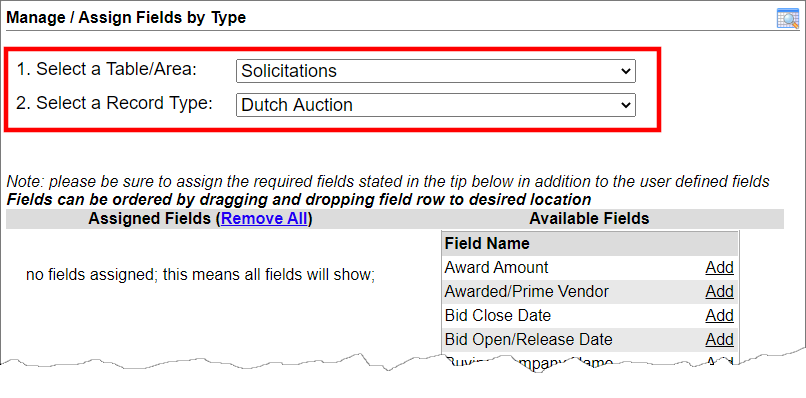 Note: If the type is new, the message appearing above - no fields assigned; this means all fields will show - displays. If, however, working with an existing type, fields may already be assigned.
3. Add the needed fields per the Assign Fields by Contract Type wiki entry.
Creating a Solicitation/eSourcing Record for Dutch Auction
1. Navigate to eSourcing - Add Solicitation Record.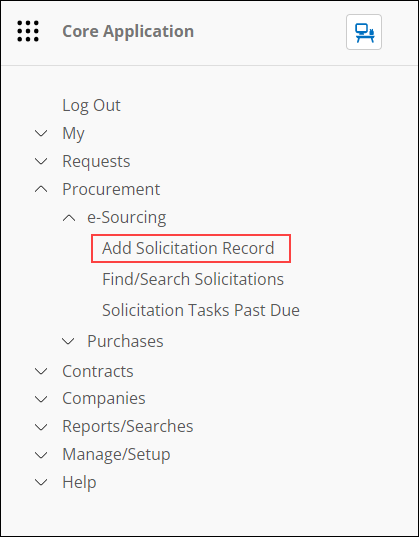 2. The Add New Sourcing Record page displays. Select the applicable type designed as a Dutch auction.

3. Click Continue.
4. Add the eSourcing record as usual but paying special attention to the area specifically for Dutch Auction Setting field group. It contains four (4) important fields.
A. Starting Price:
B. Ending Price:
C. Price Decrease Amount:
D. Price Decrease Interval:
5. You also MUST set a Bid Open Date and Bid Close Date
---
Was this article helpful?
---
What's Next